It is 7 am and we are ready for the departure, ready to go deliver all the toys, educational games, posters and equipment of the science-physics lab!
We then take the road from the highway in the direction of Pokhara; Then we take the road to Dhola passing the bridge of Kumpur. A few hours' drive is still waiting for us. We arrive at destination, it is noon.
Yes, we visited the school on a Saturday but it was open; the school was indeed celebrating its 47th anniversary with all the students, their parents, teachers and the school committee.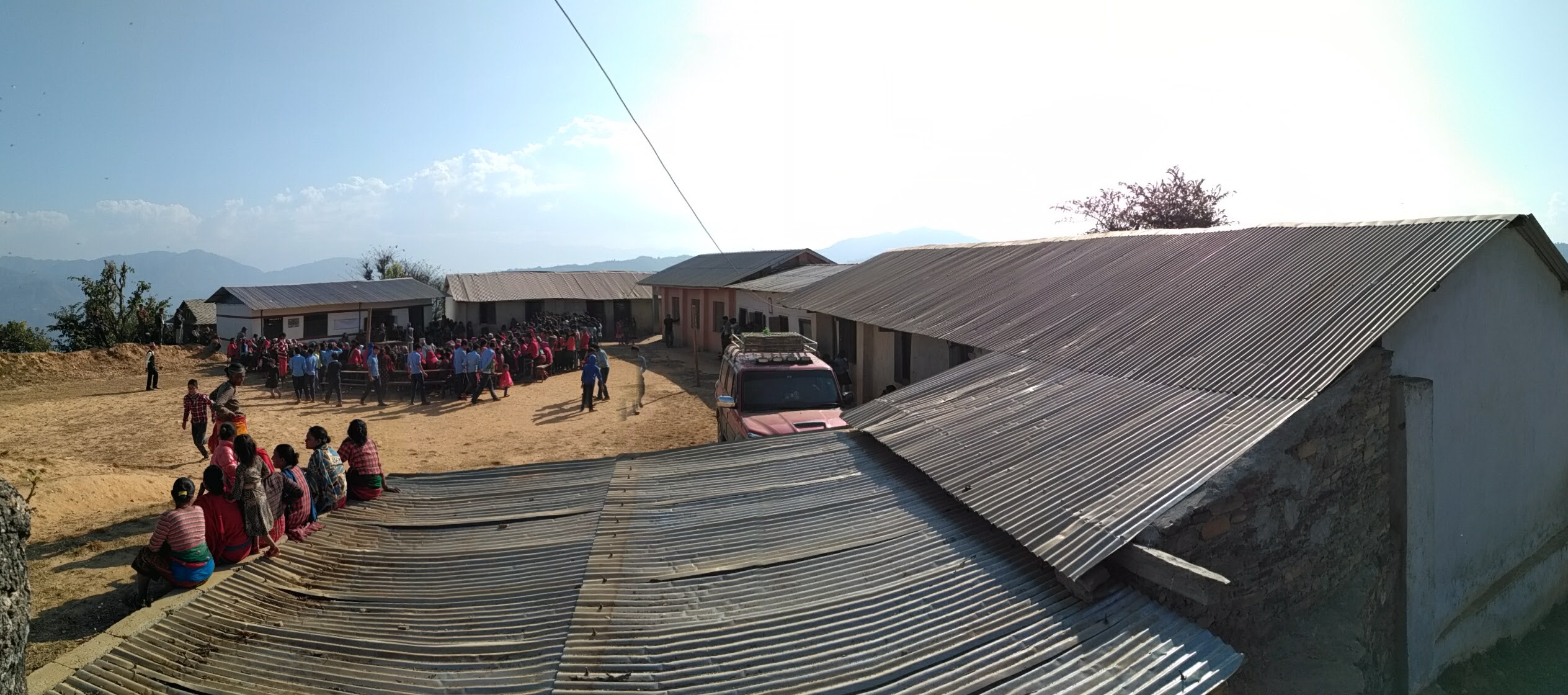 Inauguration of the kindergarten classroom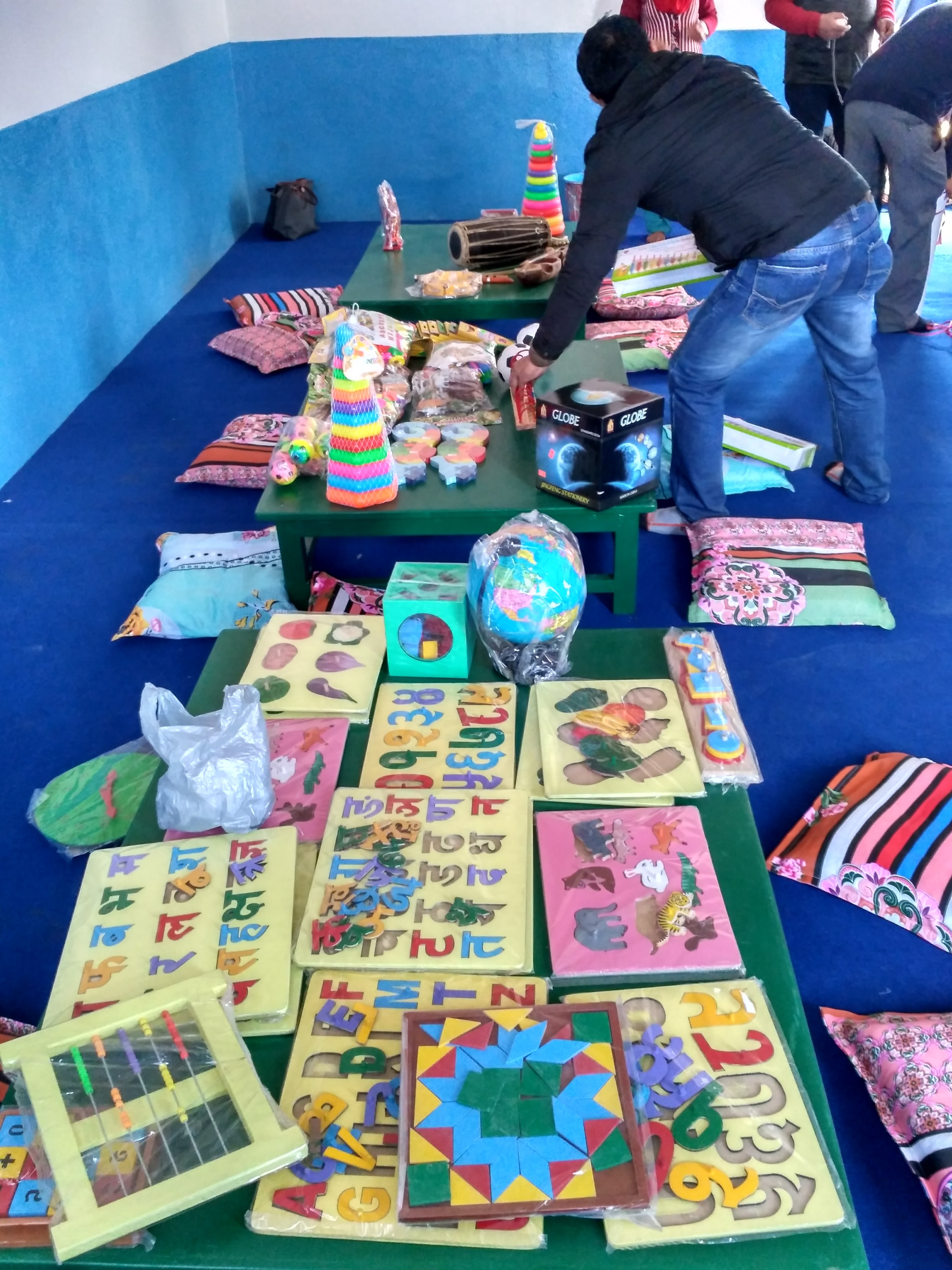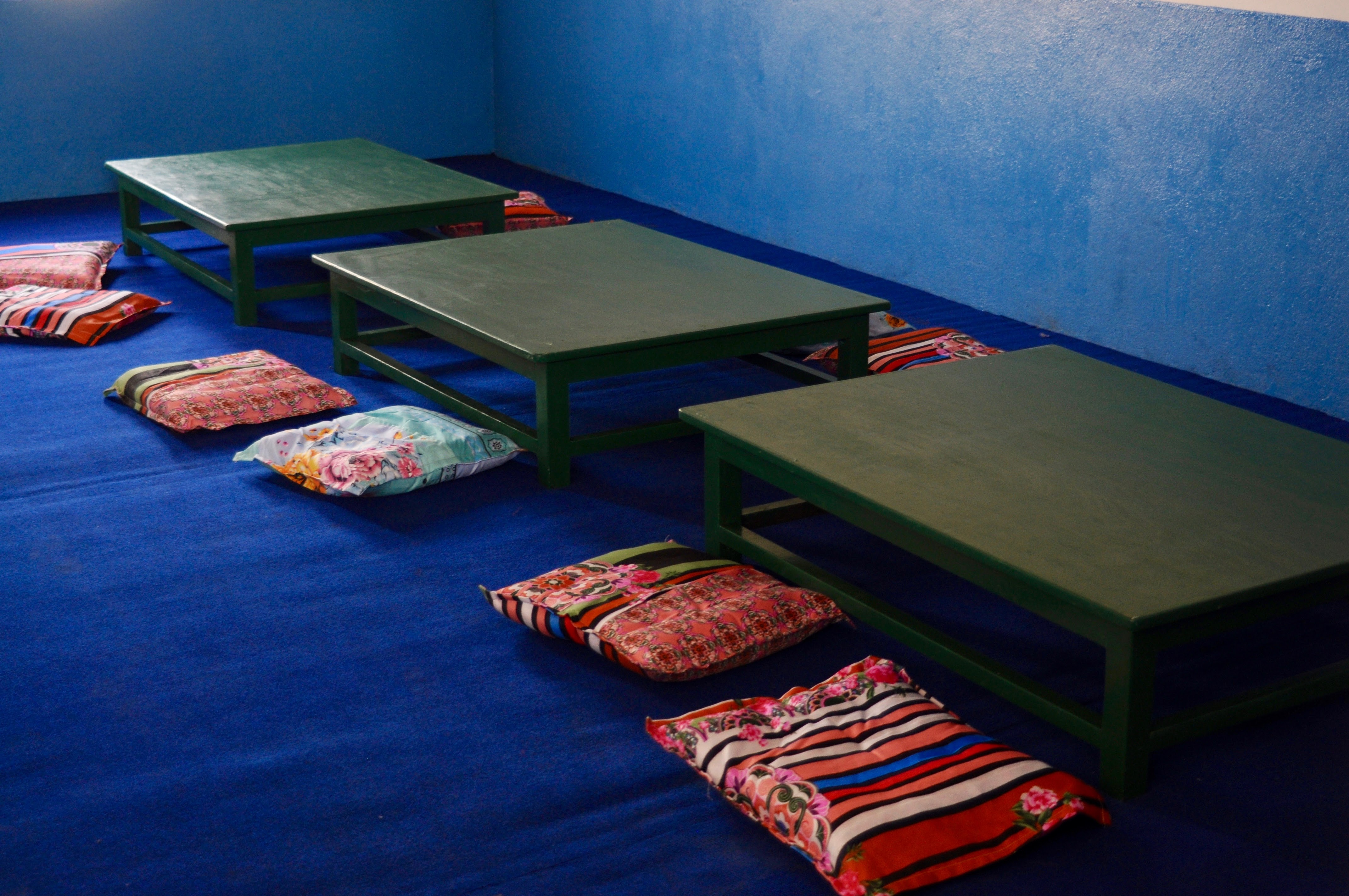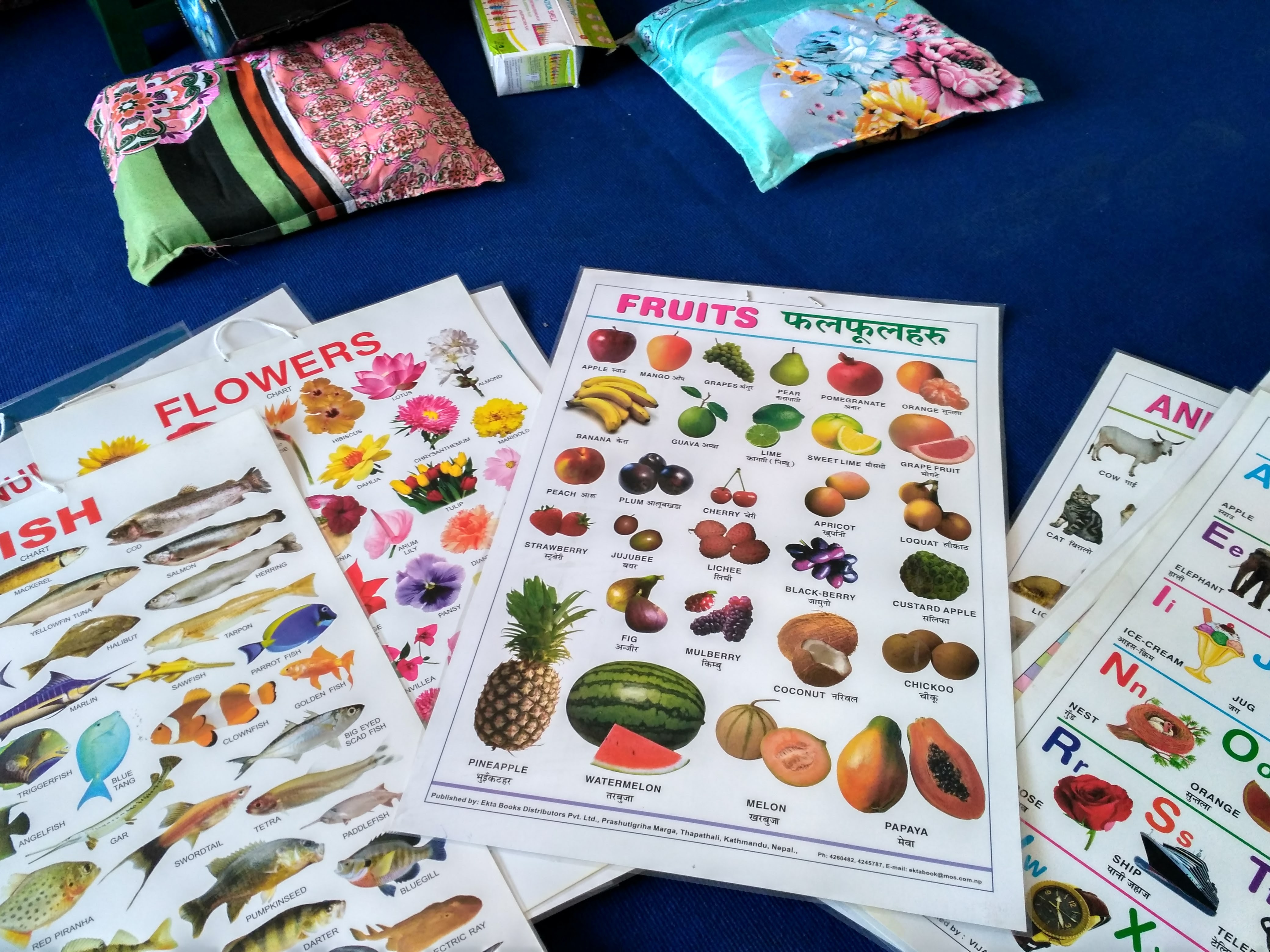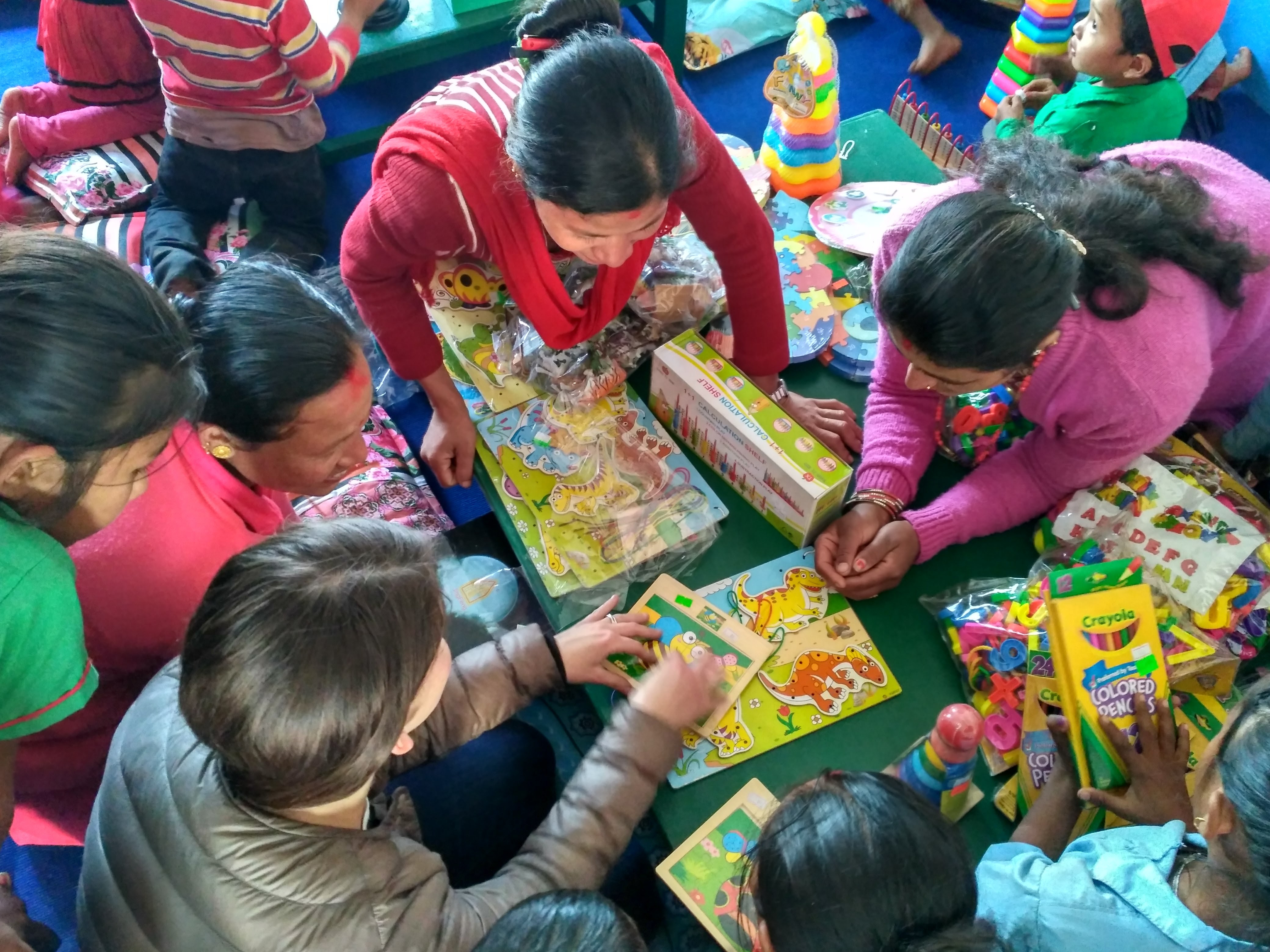 When we enter the classroom, we discover the beautiful paintings on shades of blue. The foam and carpet were applied to the floor. Low tables with cushions were also provided and arranged in the classroom. Madhab, country manager of the Ek Pahila Association, coordinated this work.
We now go to the last installations. Posters to hang on the walls, toys and educational games to unpack their plastic. Half an hour later, we invite the children to discover their new classroom. They re appropriate new games; Which had been lost to the earthquake.
Inauguration of the classroom / laboratory of physics-chemistry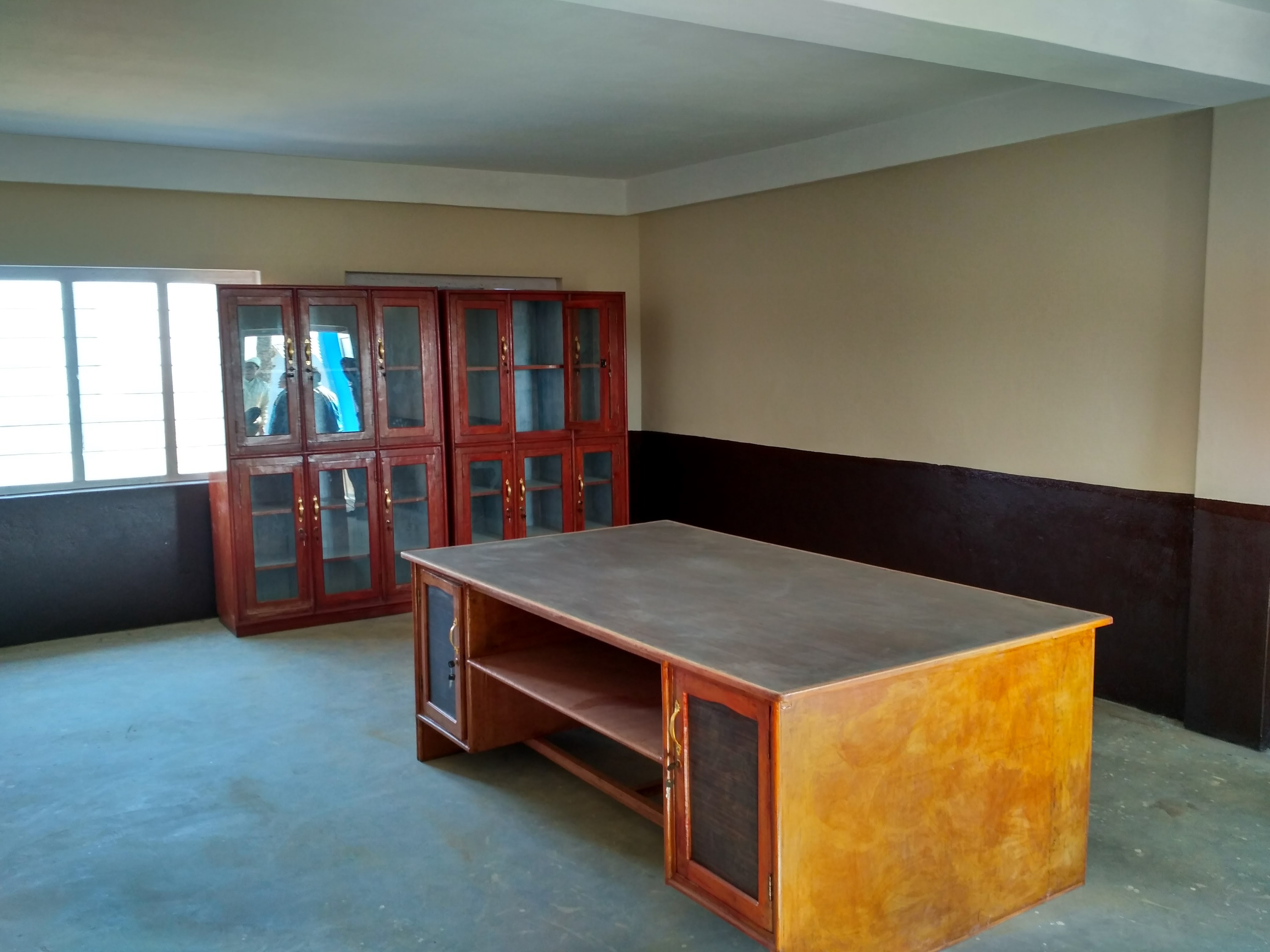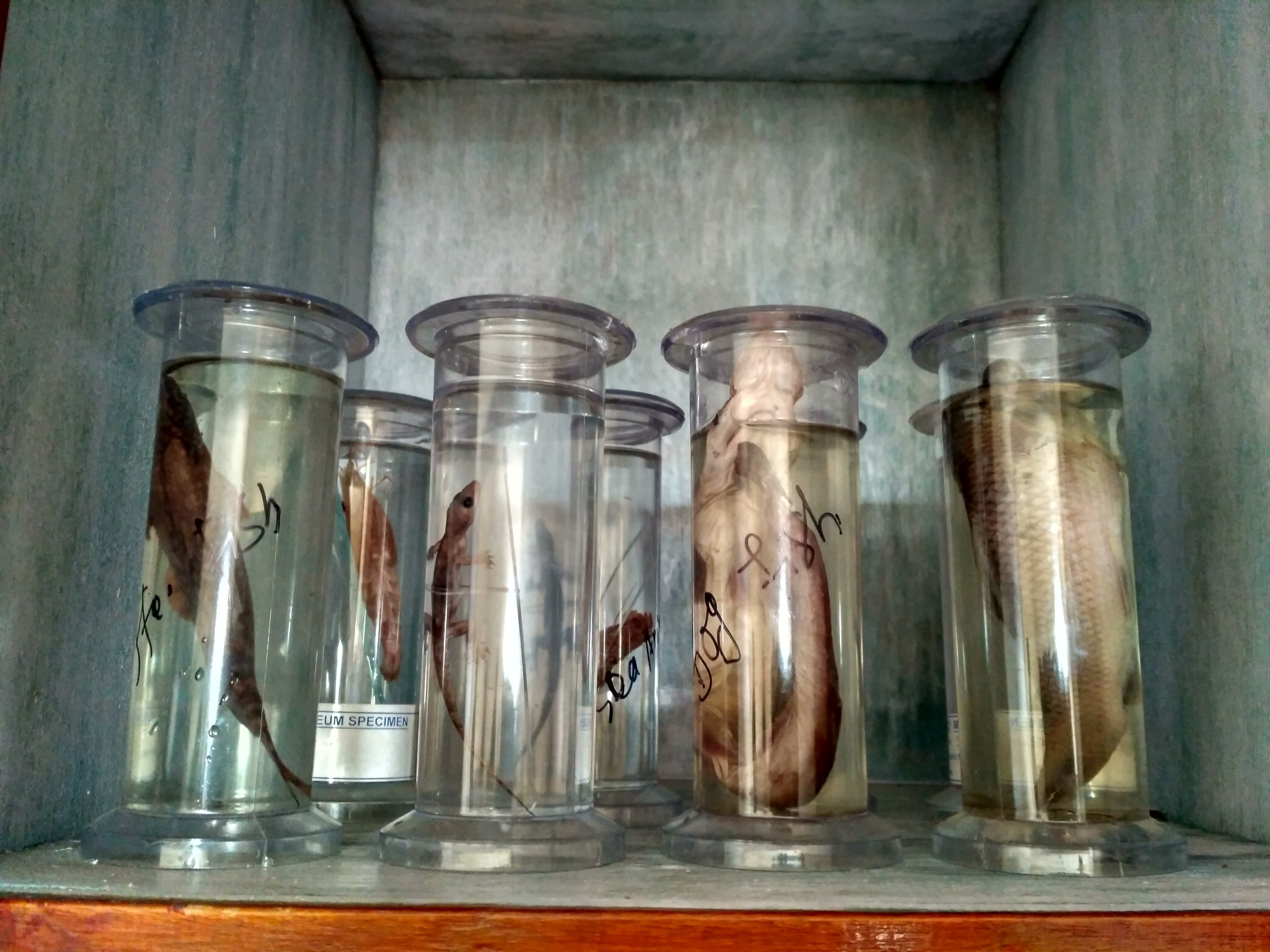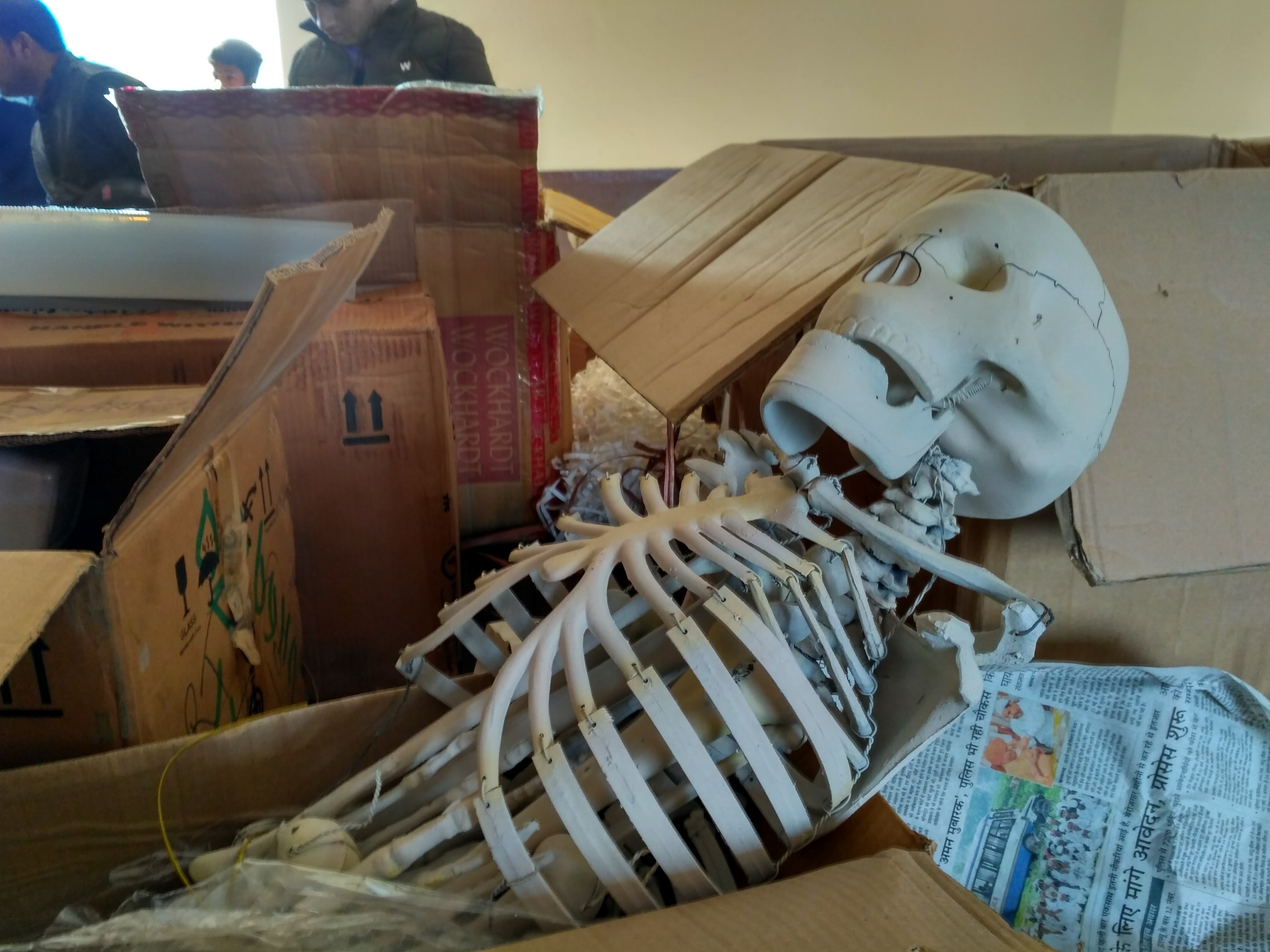 Step by step, we unload the vehicle with great caution;  unloading the materials and equipment of physics-chemistry. We unpack the skeleton while the test tubes and products are recounted and stored in the new dedicated furniture.
A new central table was also manufactured by a local carpenter. This piece of furniture makes it possible to store additional equipment and the students to see and experiment in front of their class.
The posters are also placed on the walls. We finish with a class picture of the next chemists!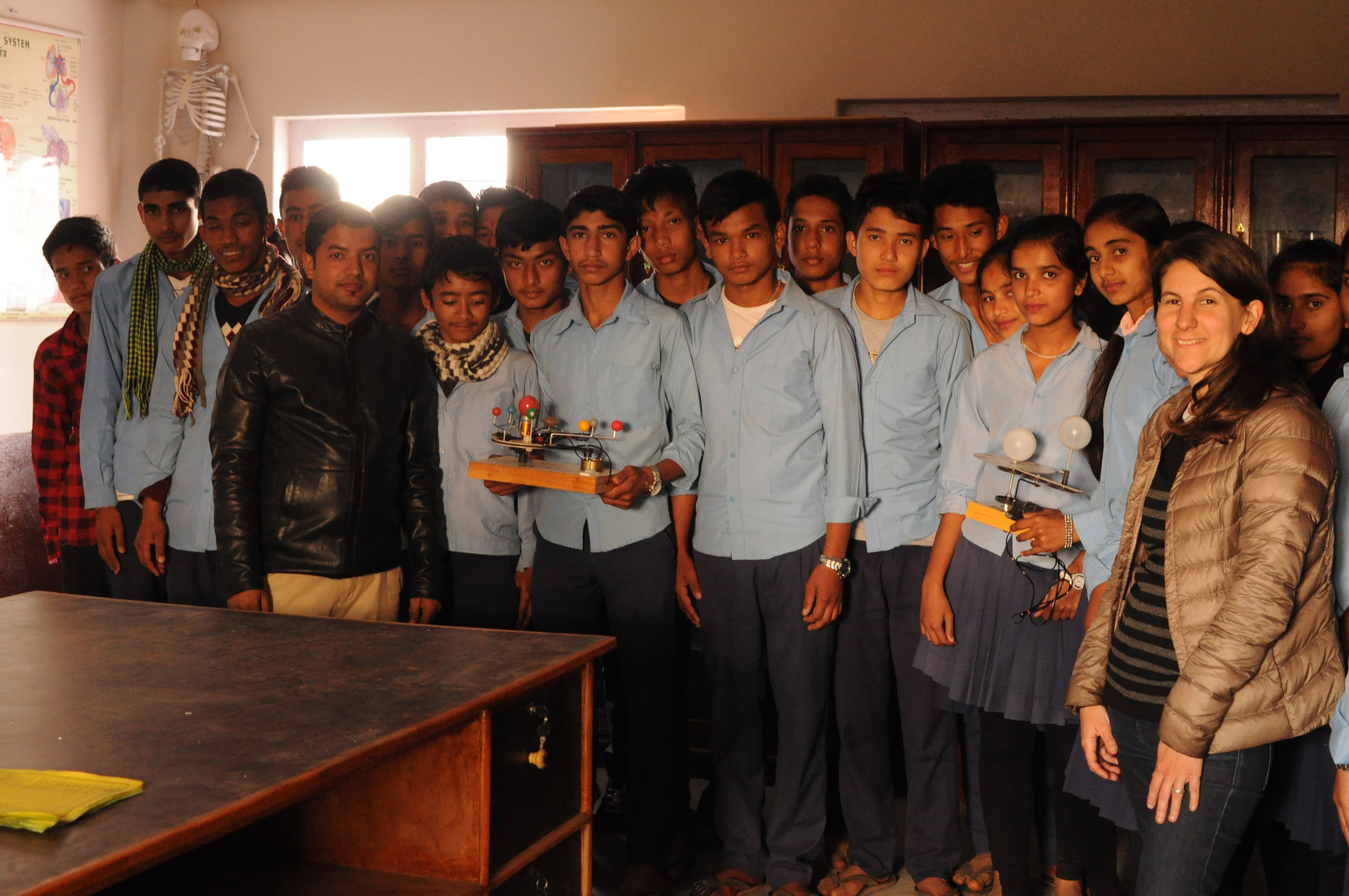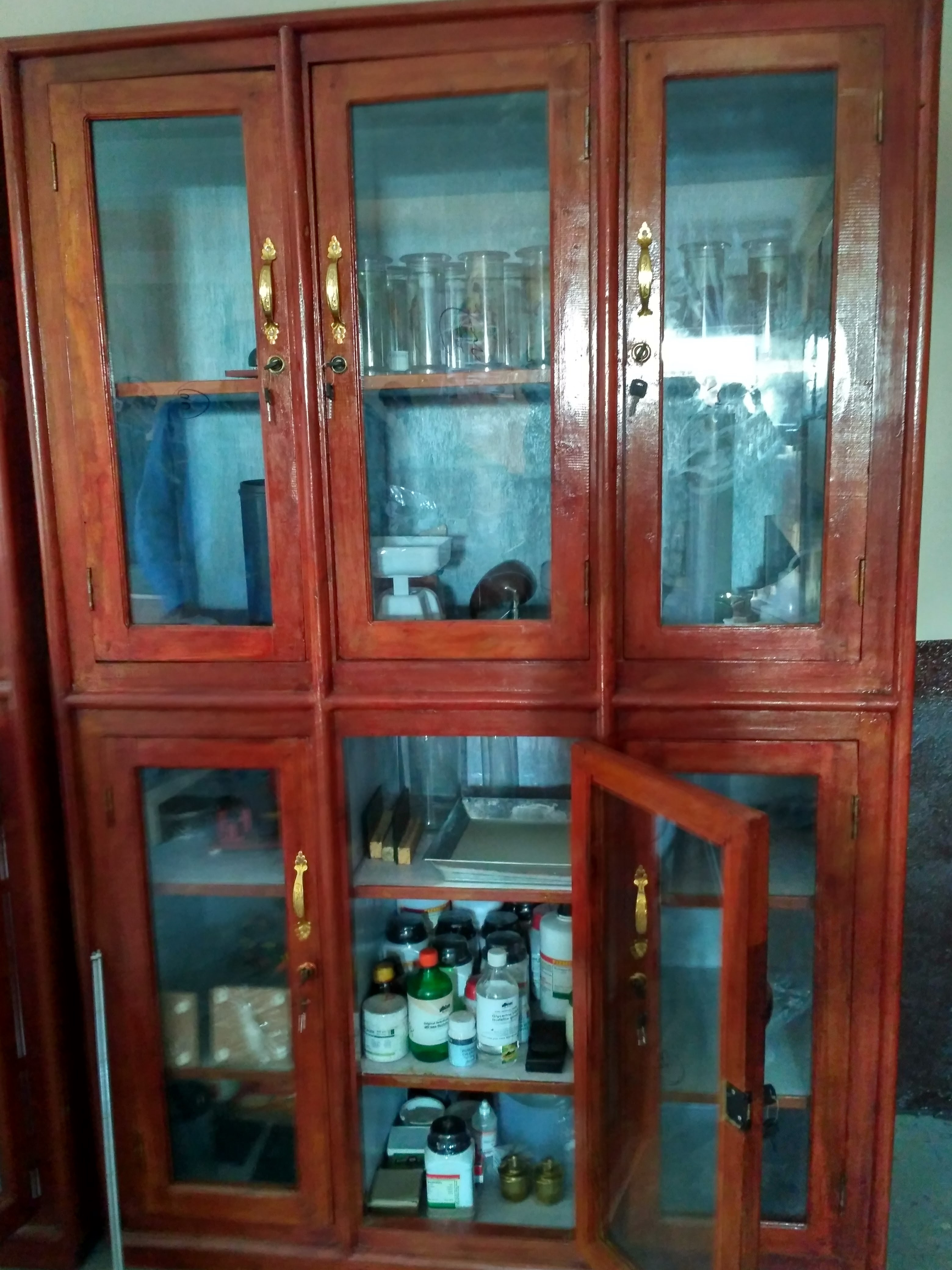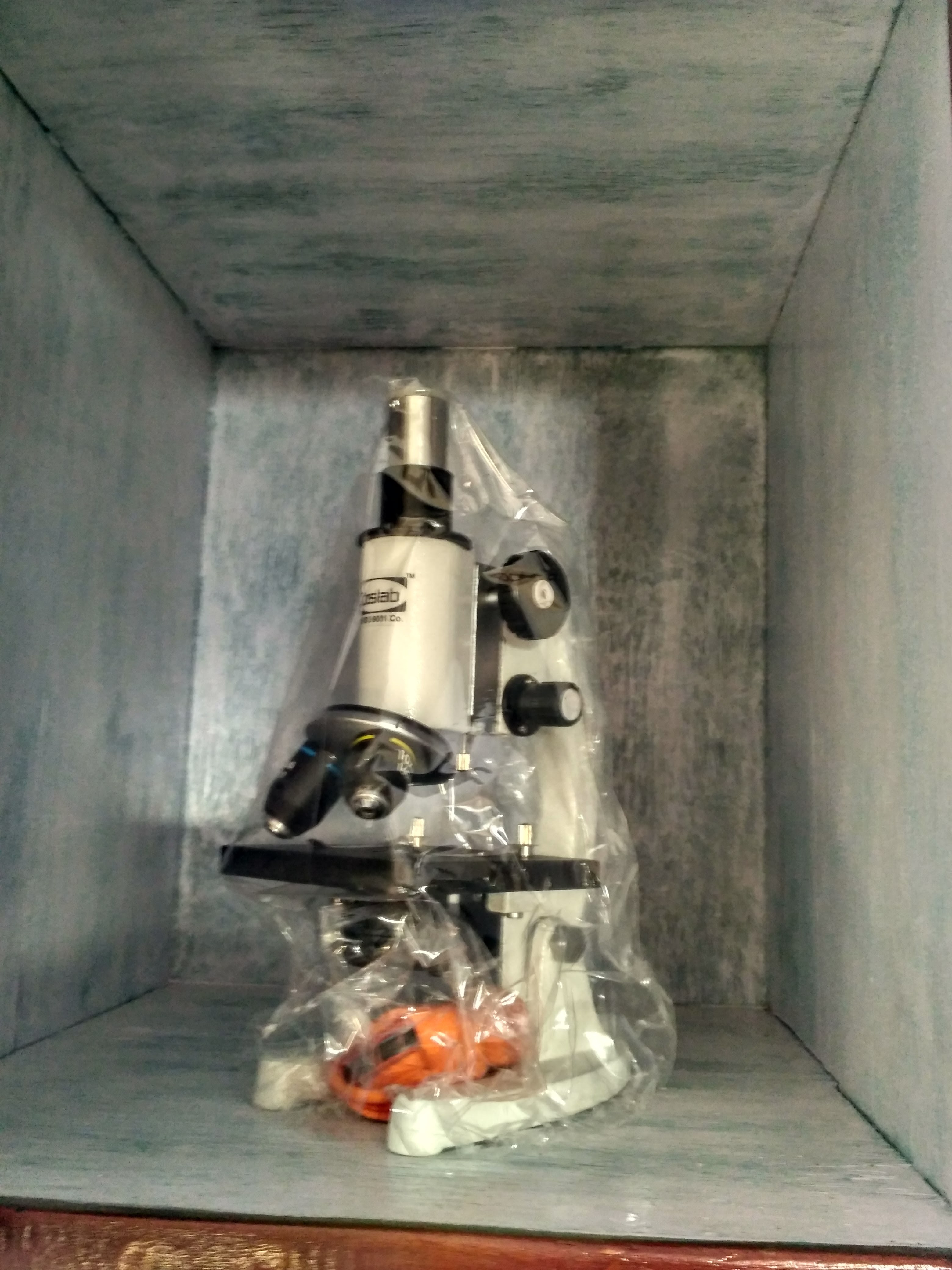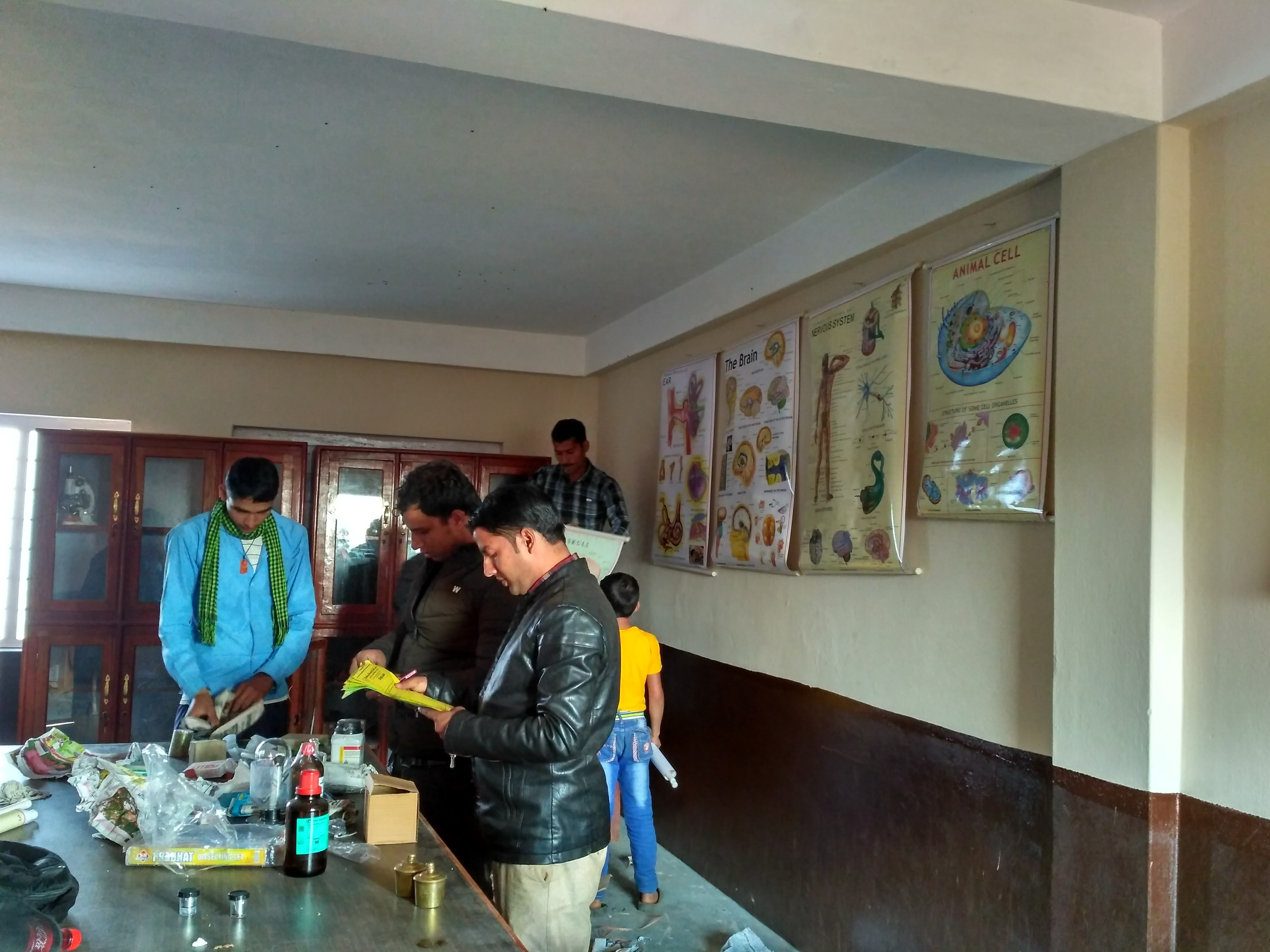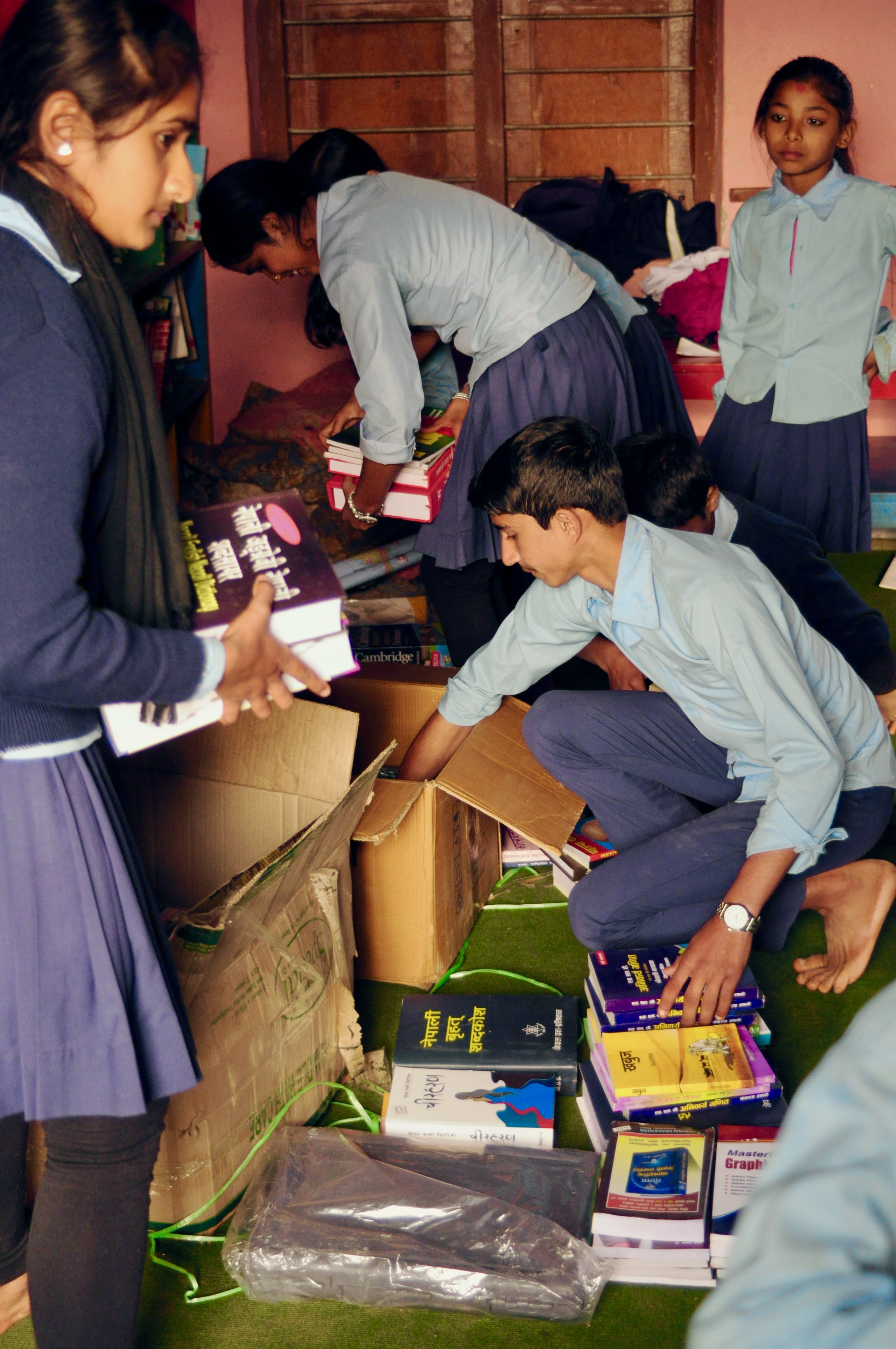 We are finishing our day with the distribution of the new books of the library. The focus was on novels, children's lives and those for learning English. Association Ek Pahila also provided a projector for teachers to screen films or presentations.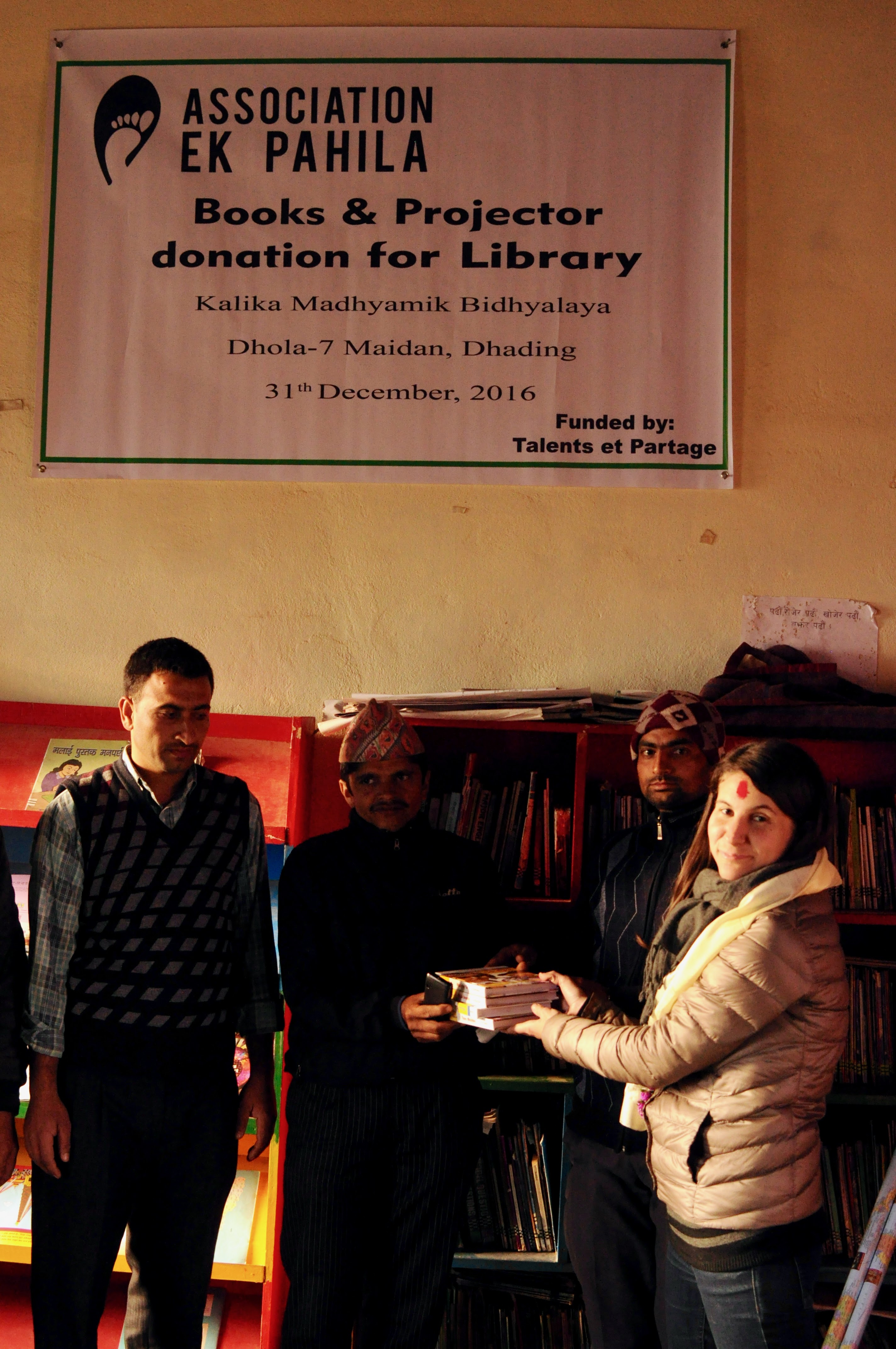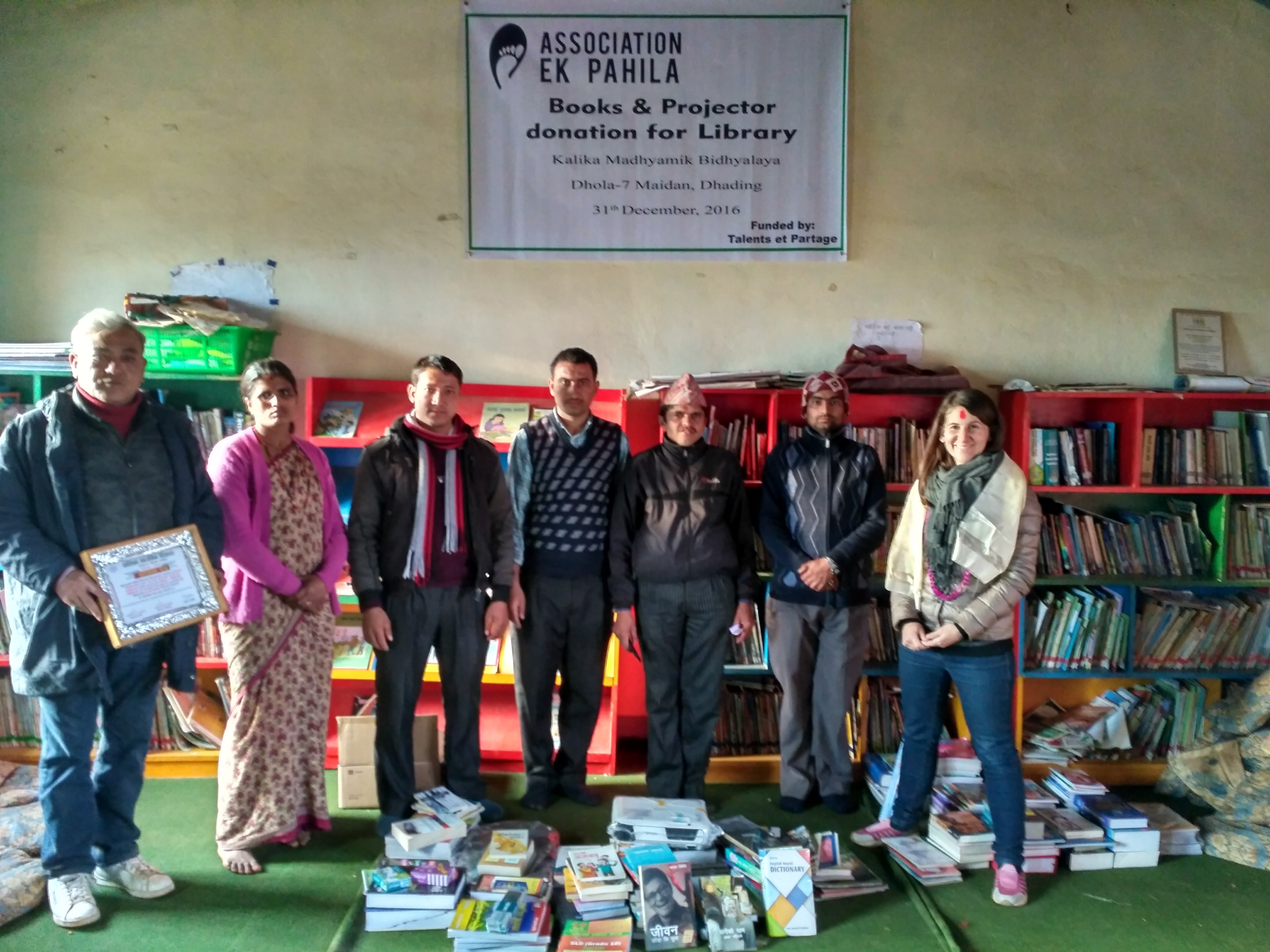 To conclude this article, we would like to warmly thank our partner Talents & Partage without whom we could not have put in place these achievements. We also thank our donors who also supported us in this project.
Thanks to you, we are able to lead these achievements. To see these beautiful smiles of children, this motivates us to continue our missions! We were pleased to collaborate with this school, which had suffered greatly from the earthquake. Students can now work in better conditions and develop their knowledge in different fields using a book, projector, posters, their next experiments …
See you soon
Best wishes
Members of the Ek Pahila Association